Main Content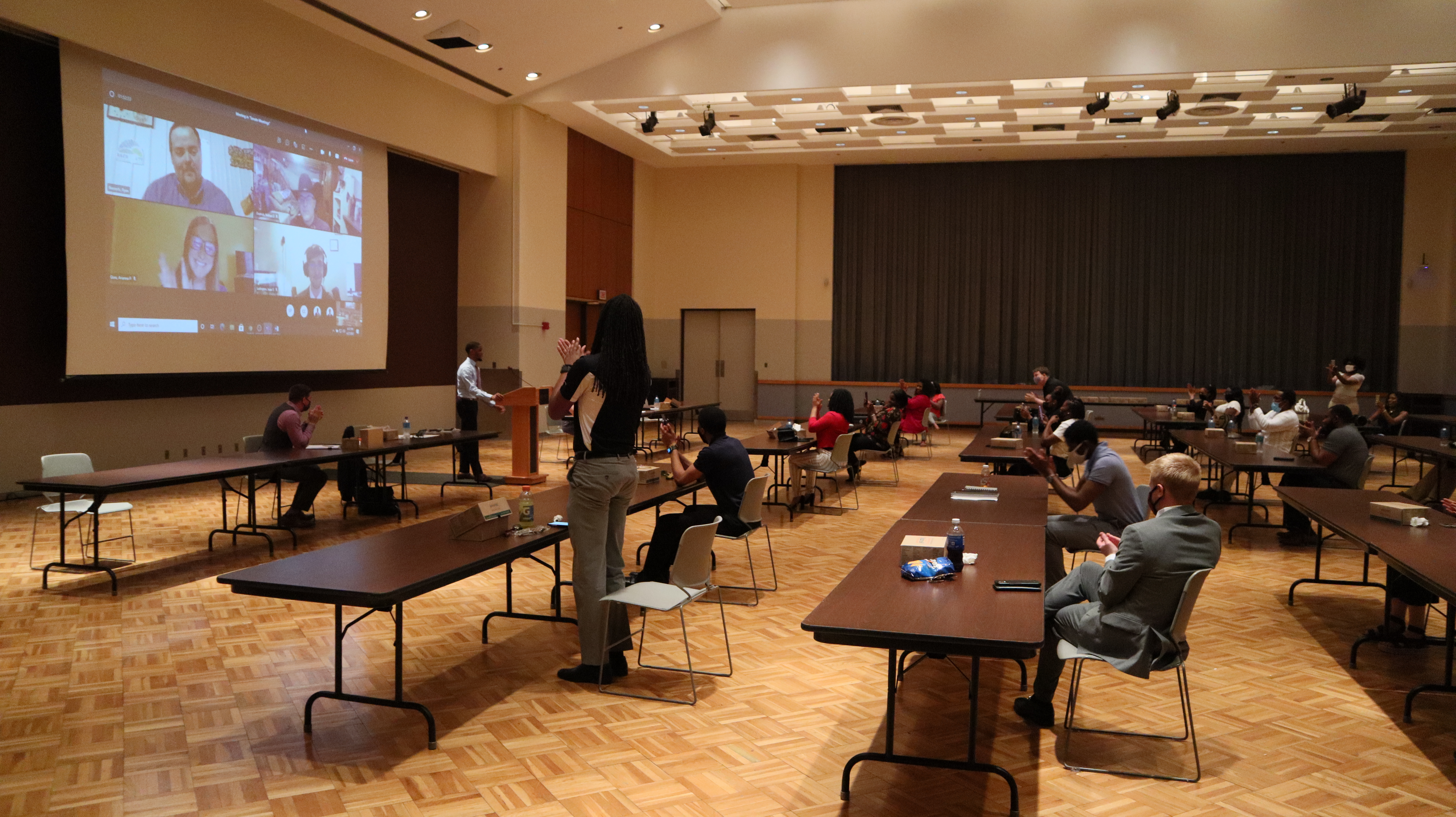 Welcome to the Undergraduate Student Government (USG) at Southern Illinois University-Carbondale!
Our Mission
The USG represents the undergraduate student body at SIUC in all matters pertaining to student welfare, student activities, and student participation in University planning and administration. The USG is a recognized constituency body by the Southern Illinois University Board of Trustees.
Want to Join USG? Click Here!
Schedule for Senate Meetings
Senate meetings are hosted Tuesdays, biweekly at 6:00pm.
Business Casual Attire is required for USG Senators. View Meeting Agendas and Minutes.
Fall 2021
August 31st
September 14th
September 28th
October 12th
October 26th
November 9th
November 30th
Spring 2022
January 25th
February 8th
February 22nd
March 15th
March 29th
April 12th
April 26th
Announcements!
Good luck with the end of the semester!
---
Executive Branch Application
The Undergraduate Student Government Executive Branch Applications are now live! We are looking for involved students that want to make a change on campus.
The available positions are:
Executive Vice-President

Vice-President of Finance

Vice-President of Student Affairs

Chief-of-Staff

Executive Assistant

Director - Student Engagement
Director - Student Wellness
Director - Academic Affairs
Director - Antiracism, Diversity, Equity, and Inclusion
---
SR 22-01: USG Resolution to adopt Pass/No Pass Grading Option
Tuesday, October 26th the Undergraduate Student Government unanimously passed Senate Resolution 22-01. This resolution requests that Southern Illinois University re-establish the Pass/No Pass grading system for Fall 2021 and conduct a mental health assessment of the entire campus. View the full resolution.
The Faculty Senate must vote to approve the Pass/No Pass. Their next scheduled meeting is November 9th from 1-3 pm. You may view the meeting on the Faculty Senate YouTube Channel.
If you would like to make a statement of support, contact Faculty Senate President Dr. Yueh-Ting Lee (leey@siu.edu) or USG President Isaiah Overton (usgpresident@siu.edu).
---
Guide to SIU Carbondale
2021-2022 Guide to Important Information for the SIU Carbondale Community